Advertising sock weaving Sock weaving is awesome ! From simple cotton reels our machines make socks. All we have to do is to enter into the computer program the size, the type of socks, the visual of the logo or slogan to be put on the socks, place the cotton reels of different colours on the machine and off you go!
What is possible on socks ?
In reality it's actually a little more complicated than explained above. Already, beforehand it is necessary to work on the logo or the visual in order to adapt it to the mesh of the customizable socks.

This is where the specialist's work begins, you have to know what is possible and what is not for the sock weaving. To learn more about sock marking visit this page.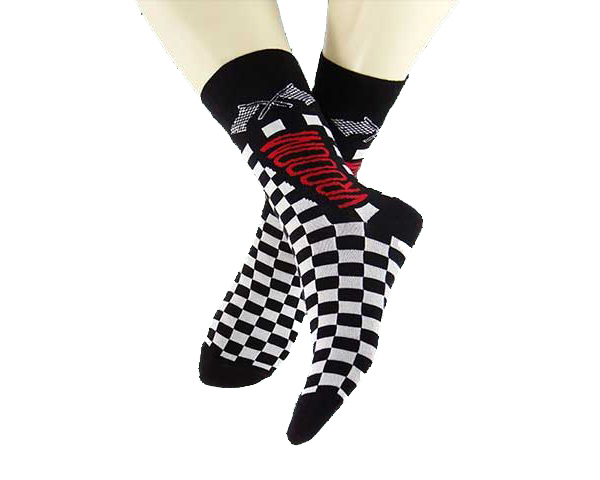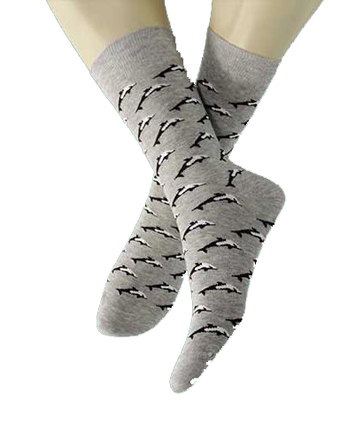 Choice of cotton
It all starts with the choice of cotton, there are many different qualities of cotton and of course cotton depending on the future use of the socks.

A city sock does not need the same cotton as a rugby sock that is put to the test during matches.

Another example concerning the quality of cotton is the baby sock. Babies have fragile feet, so the cotton must have been treated against fungus and allergies. Then the stitching on the nose of the baby socks must be on the outside of the sock to avoid irritation of the feet.
The composition of the socks
For the weaving of personalized socks as we make them, we use 80% cotton, 15% polyamide and 5% elastane. The latter gives the sock its elasticity.
It is possible to adapt the composition of the sock according to your request, but 90% of the socks we sell have the composition mentioned above.
Colours of the socks
In our stock we have hundreds of cotton reels, so we are able to meet almost all your colour requirements. Do you want red socks with a green heel? We can do it.